The Absolutely True Back-to-School To-Do List of a High-School Journalism Teacher
The first monthly column from IHSPA board members
By Allison Berryhill
1) Replace broken ceiling tiles (don't ask).
2) Buy Keurig refills.
3) Order awesome press-pass lanyards ($134 out-of-pocket).

4) Talk editors out of mud-fight yearbook theme.
5) Wage one-woman campaign to persuade the tech department to replace six ever-darkening LCD monitors.
6) Remove door to the obsolete darkroom, transforming it into a coat room for editors.
7) Buy donuts for the custodians.
8) Take fieldtrip to the school storage shed to find new old furniture to replace the old old furniture in the J-Lab.
9) Request retroactive payment from journalism account after broadcasting editors order (really cool) logo-embossed polos without first getting a P.O.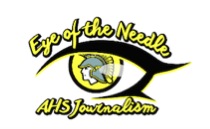 10) Oops. Adjust logo color to match lanyards.
11) Tend editors' claw wounds after discussion of who will design the yearbook football page.
12) Write grant proposal for funds to move digital site to SNO.
13) Design this-time-it's-gotta-work streamlined method to evaluate editors.
14) Identify the most fastidious editor to set up the photo files.
15) Submit PDFs to 2014 IHSPA Fall Yearbook Contest by Aug.29.
16) Breathe in, breathe out.