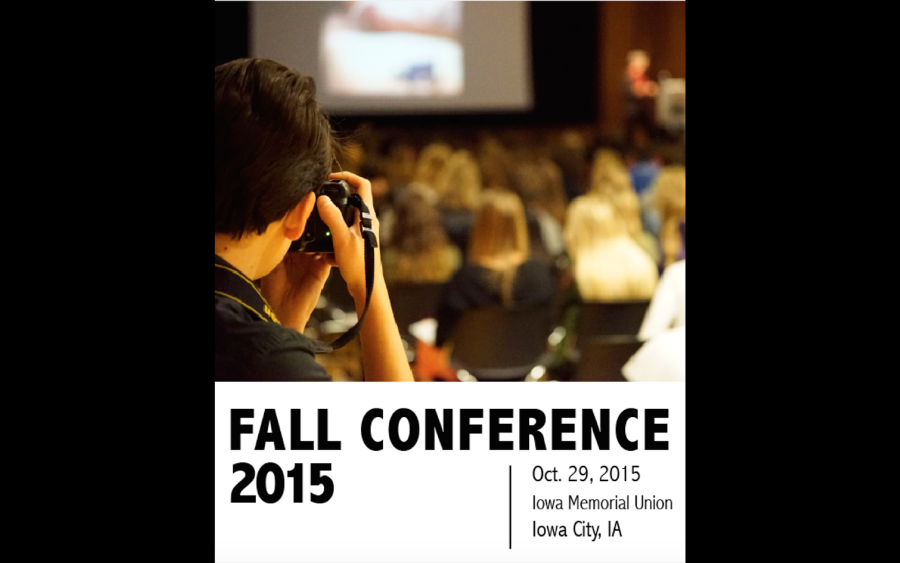 Iowa High School Press Association's Fall Conference will be held Oct. 29, 2015 in the Memorial Union at The University of Iowa in Iowa City.
The keynote speaker is Lori Oglesbee, yearbook adviser at McKinney (Texas) High School, has advised high school publications in three states for 32 years.
The Journalism Education Association named her the 2009 National Yearbook Adviser of the Year. For her work in mentoring both students and teachers, Ithaca College gave her the S'Park Media Mentor Award in 2010. In 2005, she was the Texas Journalism Teacher of the Year. ILPC awarded her their Edith Fox King Award for contributions to scholastic journalism in Texas. She wrote the yearbook curriculum for the Texas Association of Journalism Educators who awarded her the Texas Trailblazer Award. Last year, KLAK named her the 2014 KLAK Teacher of the Year.
Registration deadline is October 23.
Register now.