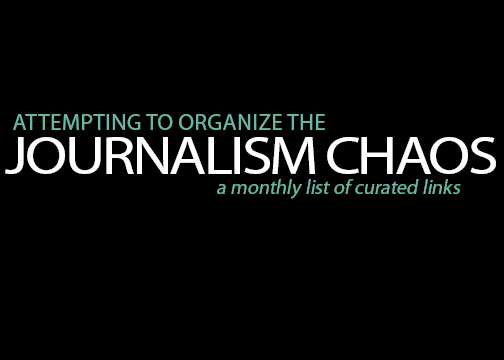 I don't know if this will be helpful to anyone else, but sometimes I find it overwhelming to keep everything straight–in journalism and life. I'm attempting to organize the journalism chaos, and I'll get back to you when I start to organize the life chaos (it'll be a while).
Here's how I'm attempting to organize the journalism chaos. Each day, I probably see five to 10 useful, important or relevant emails/tweets/posts I'd like to share with my publications students. The problem? I often see these emails/tweets/posts at 11 p.m. and I don't feel like thinking about journalism at that time. Or, I think I'll actually remember to share that cool video clip in class, but I never remember.
So, I created a "News Lab weekly announcement one-stop shop" Google doc for myself, and whenever I see or read a cool article or think of something I need to mention to my students–I paste it in there. I copy and paste that into a ridiculously blue, hyperlink-filled email I send to my staffers every Monday morning.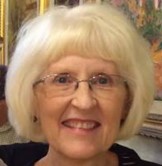 <—-Sometimes I add little pictures of my mom (shhh…she doesn't know) or jokes to hopefully keep students entertained, so they actually read them. The weird thing is is that it seems to be working. It's starting conversations and project ideas in class, and all I'm doing is stealing wonderful ideas from other people and actually remembering to pass these ideas along. A lot of the things I mention in their weekly emails is specific to our staff, so I created a version of that to share with you all. I hope it'll be helpful, but I'm aware that it could just add to the chaos.  
Recommended reading/listening/watching:
The Washington Post will allow singular 'they' and University of Tennessee tells staff and students to stop using 'he' and 'she' – and switch to 'xe', 'zir' and 'xyr' instead
Serial Season 2 dropped, so now Thursday mornings are great again.
From Poynter: "10 ways to mine that mountain of material in your notebook"
From Student Newspapers Online (SNO): This week's Best of SNO and Fresh Powder
From BBC Academy: "Original journalism: Finding stories"
Spotlight is fantastic and was recently nominated for best motion picture for The Golden Globes. It's rated R and students need to know the background before attending. We had a staff bonding night at this movie, and staffers said they were inspired by the important work depicted in the film and impressed with the nuanced portrayal of journalists.
An intriguing story idea from Mental Floss: "See How Yearbook Photos Have Evolved Over the Past Century"
The Des Moines Register started this very cool Storytellers Project in Des Moines. Read about it here.
accountablejournalism.org If you find yourself in an ethical condundrum, you can use this website to search hundreds of professional publications' ethical codes by typing in keywords from your ethical dilemma, e.g., "swearing" or "covering family members" and so on.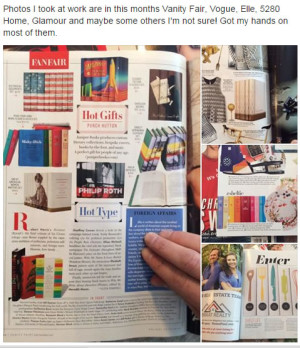 Cool things our former publications students are doing now:
When I remember, I like to share cool things former WSS staffers are doing with my current WSS staffers. Former WSS photographer, Jordan Singer's photos were just featured in this month's Vanity Fair, Vogue, Elle and 5280 Home. A screenshot is below. Advisers, send me your own examples to include in the future.
Upcoming contests, scholarships and opportunities:
Submit Yearbook, Online and Magazine Pacemaker entries by Jan. 15. The National Scholastic Press Association (NSPA) will judge them during the months of February and March and announce winners at the L.A. convention. Check out previous winners here for inspiration and ideas.
The Daily Iowan scholarship is due for seniors by Jan. 29.
Journalism Education Association (JEA) sponsors the very prestigious Journalist of the Year (JOY) scholarship, where they choose the top high school journalist in the country. Here's 2015 JOY Julia Poe's online portfolio, to give you an idea. To be eligible for the national JOY, students first have to qualify at the state level, and then JEA chooses the winner from all the state winners. Portfolios take a lot of work, but you will learn a lot and in the process–you'll set up your own website you can continue to add to once you're in college. Applications are due for seniors Feb. 15. If you are interested (or think you might be interested in the future), it's never too early to start building your portfolio/website. Talk to Johnston adviser Leslie Shipp if you have questions. Here's more information about the scholarship and portfolio requirements.