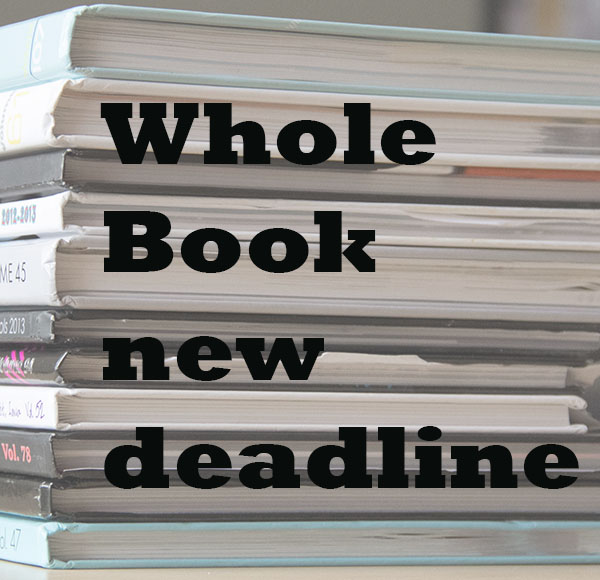 2022 Wholebook Contest and Evaluation is open for entry.
The IHSPA/Jostens Wholebook Contest and Evaluation requires you to ship your book to us. The deadline to arrive at IHSPA office is September 30, 2022.
The form for entry is the same as usual with a new format and minor additions.
Note the new return book fee is $15.

BEFORE SUBMITTING WORK FOR CRITIQUE
Adviser or student leaders should provide a statement summarizing targeted areas of growth, as well as specific questions about the current year's work.
Provide information about the school, student staff and media outlet, as requested by the sponsoring organization, to give judges insight into factors affecting content and coverage.
Seek critiques from different organizations to form multiple perspectives.
AFTER RECEIVING A CRITIQUE
Review and understand the feedback before sharing it widely with students. Determine which areas of a critique should be emphasized.
Celebrate success.
See criticism as an opportunity for growth and future success.
Synthesize feedback from a variety of critiques from multiple organizations to establish strategies for improvement and growth; apply lessons learned to a wide spectrum of future work.
Use evaluations as teaching tools; encourage students to use evaluation instruments for peer editing.
Understand that critiques are not designed to be a qualitative measure of teacher performance but may be conversation starters with school administrators.
Share feedback about the evaluation results and processes with contest administrators, but understand that evaluators/judges are colleagues or professionals giving their time and expertise with the best of intentions.
IHSPA
100 Adler Building Room E323,
University of Iowa, Iowa City, IA 52242-2004
IHSPA membership is required to enter the contest.