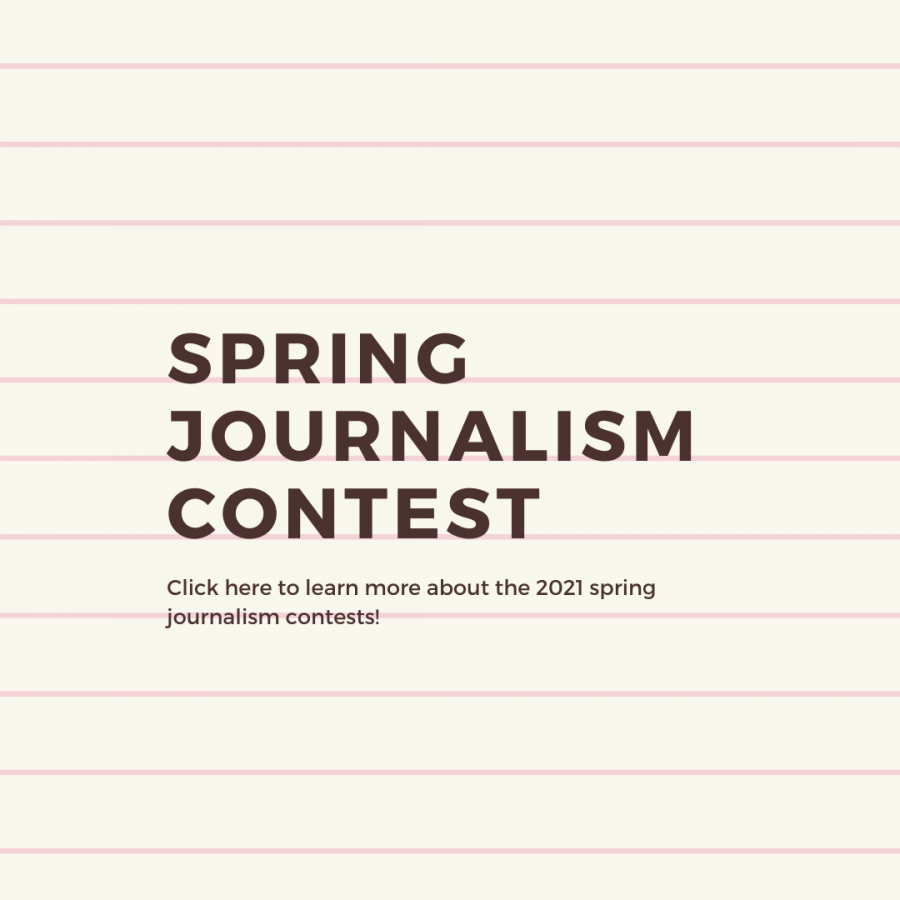 IHSPA's 2021 Spring Journalism Contest seeks to recognize the best work of Iowa high school publications – both online and in print.
Please review the rules and forms.
IHSPA contests offer awards for:
Writing – reporting & opinion
Photos
Art/Illustration/Design
Oline
General
Contest period: All work must have been published or posted between March 10, 2020 and March 8, 2021 by current students of IHSPA member schools.
Deadlines: Contest opens February 6, and the entries must be submitted online by March 8 at midnight EST. No hard copy will be accepted.
When you have submitted your last entry, go to the Manage Entries portion and follow the links to tally your bill and generate an invoice. Please print that and submit to your accounting team.
School size classification: The news contests are distinguished by three major size classifications – small, medium and large school ­– ­based on enrollment. To achieve similar-sized competition pools, IHSPA uses a system to classify enrollment therefore indicate your 9-12 official enrollment. When all the entries have arrived the size classes will be determined by dividing those entered into thirds.
There is not a separate contest for those papers publishing in a magazine, newspaper, or one-page insert. All schools are put in classes by size only.
Entry fees:
$1.50 per entry.
Schools are allowed to enter up to five entries in each category.
News Team of the Year
IHSPA member schools are automatically entered into this competition. Your publication is awarded points for first, second, third and honorable mention in the categories of Writing, Photography, General and Art/Illustration/Design and Web. Points are awarded in each of the school size classifications. Consider entering more to improve your chances.
Schools accumulating the top five points in each size class will be honored as IHSPA All-Iowa News Teams Finalists. These award will be given in the spring. (We will not be labeling these first, second, etc.)
The 15 schools achieving IHSPA All-Iowa News Teams Finalists designation are encouraged to submit three complete editions of the publication and the link to the publication website to compete for the five IHSPA All-Iowa News Teams awards.
This will provide the opportunity to submit work from the spring term. The schools will submit three complete editions (one from fall, one from spring and one editor's choice). The submissions must be mailed and must arrive in the IHSPA office by June 1, 2021 to be considered.
This award will be revealed at the fall conference. There are no classes for this competition.
The judging rubric will focus on quality over quantity.
Do not overlook the Designer of the Year, Photographer of the Year, Writer of the Year and Videographer of the Year competitions.
Here are the 30 categories.

FAQ:
Can there more than one author be listed for a story?
Yes
How many entries per category are allowed?
Five with the exception of the Social Media category where the effectiveness of your social is being judged as group. Submit all social media sites that you utilize.
IHSPA is using the Better Newspaper Contest platform. Use this link to access the website. Select the 2021 IHSPA Spring Journalism Contests.
Here are instructions for first time users of the Better BNC platform for entries.
Photographer, Writer, Videographer
and Designer of the year awards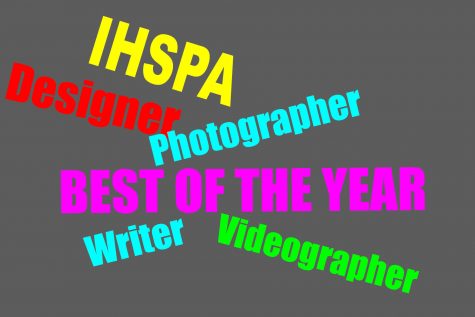 Writer of the Year
Designer of the Year
Videographer of the Year
Hawkeye Photographer of the Year
To enter this IHSPA contest, the student must have created their work for a school newspaper, magazine, website or yearbook between between March 10, 2020 and March 8, 2021.
To submit your work – create an online portfolio that includes five work samples and date of publication and name of the publication where the work appeared or will appear for yearbook contestants.
Contestant's school must be an IHSPA member.
Judges will evaluate the effectiveness of the student's coverage of an event or people in a school or community.
Writer of the year, Designer of the year, Videographer of the year and Photographer of the year competitions is open to all grades.
We will honor up to five finalists in these competitions. There are no school size classes in these contests.
How to enter
The applicant must create a website that hosts the portfolio. Most questions can be answered by viewing the JEA website. This is similar to the Journalist of the Year entry. Specific instructions about how to do this can be found at this link.
While this is not a JEA contest, we are following their entry strategy.
Tips on how to build the WordPress site can be found here.
Once the website has been built use the Better Newspaper Contest platform to enter. The website will begin accepting entries on February 6, 2021.
Deadline: March  8, 2021  at midnight eastern time. (11 PM Iowa Time)
Once you have completed all your entries please complete this form. It will generate your invoice.