Register for IHSPA fall 2021 conference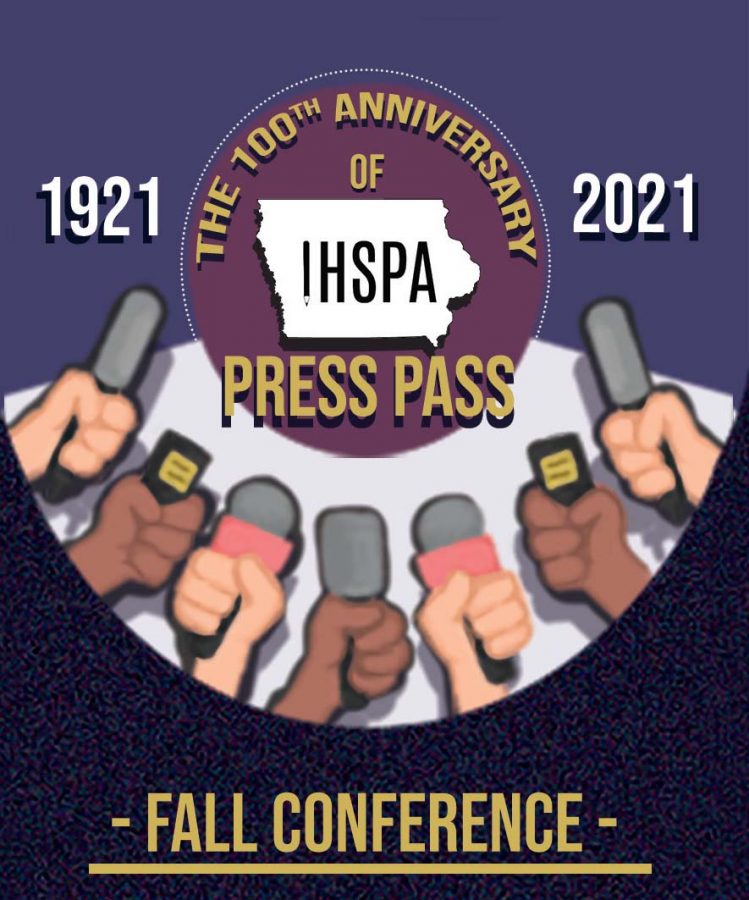 IHSPA Fall Conference – Thursday Oct. 21, 2021
In-person
Check-in begins at 8:00 am
Keynote at 8:45 am
Ends at 2:30 pm
Keynote – Charity Nebbe, Iowa Public Radio
More than 35 breakout sessions planned
Masks encouraged
Registration Fee Update
We need to encourage advisers to register earlier, so we have tied pricing for student registrations.
$20 – regular registration – until October 8
$25 – late registration – October 9 and later
Badges for registration after Tuesday noon 10/19 are likely to be hand written.
Register now
Registration for advisers is free as long as you bring students. If not, pay like you are a student.
The Conference is October 21 at the Iowa Memorial Union in Iowa City.
Check-in opens at 8:00 and the keynote is at 8:45. The conference concludes at 2:30.