2022 Fall Conference registration now open!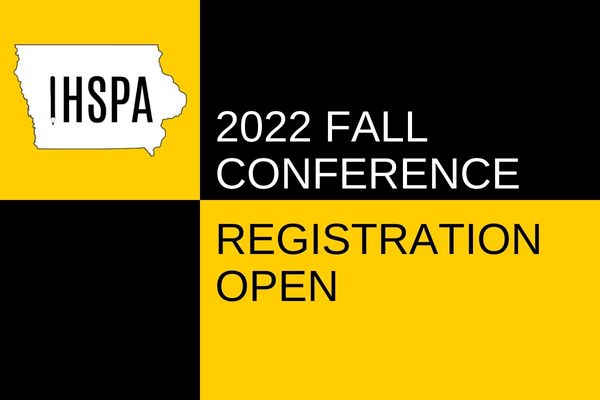 Registration is now open for The Iowa High School Press Association's 2022 Fall Conference!
Date: Thursday, October 20, 2022Location: Iowa Memorial Union, the University of Iowa The conference will be held in person in the Iowa Memorial Union at the University of Iowa on October 20. Please note that you must be an IHSPA member for your students to participate!Fall Conference Details
In-person
Check-in begins at 8 a.m.
Keynote at 8:45 a.m.
Conference ends at 2:30 p.m.
---
Keynote Details
Nixson Benítez (He/Him/El)Executive Editor | Northern IowanBenítez is an undergraduate student at the University of Northern Iowa, where he studies digital media journalism and web development. He currently serves as the executive editor at the Northern Iowan and founded the paper's Spanish language column. Benítez is also one of the founders of the Iowa Association of Black Journalists. 
---
Registration Details
Early Registration (Sept. 15 – Oct. 6): $18Late Registration (Starting Oct. 7): $25