Wholebook 2016 results
Twenty 2016 yearbooks were evaluated for the Jostens-IHSPA Wholebook Contest and Evaluation.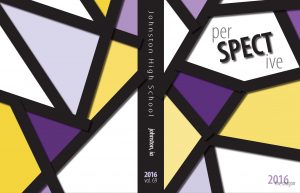 At the option of the judges, a yearbook that is brilliant will receive the Nuebert award. This award is named in honor of the late Mick Neubert, outstanding journalism adviser from Grinnell HS.
Johnston HS was cited for a Neubert Award.
WB 2016 results.xlsx
| School | Book | Rating |
| --- | --- | --- |
| Johnston HS | The Dragon | Neubert Award |
| Davenport North | Norwica | Award of Distinguished Merit |
| Atlantic HS | Javelin | Award of Distinguished Merit |
| Des Moines East HS | Quill | Award of Distinguished Merit |
| Iowa City West HS | Trojan Epic | Award of Distinguished Merit |
| Cedar Falls HS | Zeitgeist | Award of Distinguished Merit |
| Hempstead HS | Equine | Award of Distinguished Merit |
| Mount Vernon HS | The Centaur | Award of Distinguished Merit |
| Des Moines Hoover HS | Husky | Award of Achievement |
| Newton HS | Newtonia | Award of Achievement |
| Bettendorf HS | Beacon | Award of Achievement |
| West Delaware HS | The Hawk | Award of Achievement |
| Georeg Washington HS | Monument | Award of Achievement |
| Marion HS | Quill | Award of Achievement |
| Webster City HS | Torch | Award of Achievement |
| Davenport Central HS | Blackhawk | Award of Achievement |
| Grinnell HS | Grinnellian | Award of Honor |
| Davenport West HS | Shaheen | Award of Honor |
| West Branch HS | The Grolwer | Award of Honor |
| Des Moines Dowling HS | Dowling Catholic HS | Award of Merit |