2018 Iowa Journalist of the Year Competition – Deadline Feb. 15
Deadline for Submission: February 15, 2018
Originally Published Dec. 5, 2017
The time has come for the annual Iowa Journalist of the Year Contest, recognizing the state's top high school journalism students.
Journalists interested in submitting for the contest must do so electronically by February 15, 2018.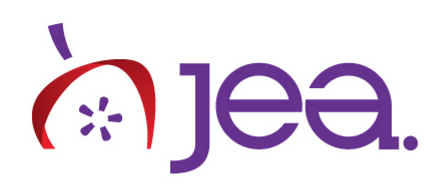 The 2018 Iowa Journalist of the Year will receive a $500 scholarship sponsored by Iowa High School Press Association and Iowa Newspaper Foundation. The winning student will also have the opportunity to compete for the national Journalist of the Year award, the winner of which receives an additional $3,000 scholarship. Six $850 runner-up scholarships are also given for the national competition.
ABOUT THE CONTEST
The components of the Iowa JOY process align with those of the national JEA – JOY process.
There are 11 judging categories included in the contest:
Design
Editing
Entrepreneurship
Law and Ethics
Leadership and Team Building
Multimedia Broadcast
News Gathering
News Literacy
Photojournalism
Web
Writing
The JEA website provides a plethora of information in the following areas:
Contest requirements and guidelines
A candidate toolbox that explains options for hosting the online portfolio
Past winners
Examples of winning JOY entries
FAQs – CLICK HERE TO FIND THE ANSWERS 
ELIGIBILITY Requirements: 
Eligible students:
Must be seniors.
Must have served on a media staff for two years.
Can be planning to study any major in college.
Have an adviser who is a current Journalism Education Association member.
SUBMISSION Process
All entries must be digital. Entries are submitting as a URL. Places to consider when deciding where to host work examples include the following:
For Print:  Issuu.com – Livebinders.com- Adobe Acrobrat PDF portfolio – WordPress – Blog.com – Blogger
For Broadcast: Google Sites – Weebly.com – Wix.com
All entries should be submitted here: 
The JEA website has a tutorial "Options for Online Presentation" that explains these options.
ITEMS TO CONSIDER
Students may not have examples that fit all 11 categories. That is fine. The categories are an attempt to include the vast types of experiences students may encounter working on a media staff.
The portfolio could be used in other ways:  for scholarships, for job interviews, when applying for leadership positions in organizations. Compiling a portfolio of work and reflecting on it is something most teenagers have not done. It sets you apart.
TIMELINE
February 15, 2018
Applications and portfolios must be submitted.  In early March the state winner will be announced.
March 15, 2018
Winning entry must be submitted to the JEA national office.
Early April 2018
National winners will be announced.
April 2018
National winners will be introduced at the National Journalism convention.
Sister Rita Jeanne Scholarships, named for JEA's longtime treasurer, recognize some of the top high school journalists in the country.  Scholarship funds — $3,000 for the top winner, and $850 each for runners-up (up to six runners-up awards are usually given) — are released to the student after the winners are announced.
PAST IOWA WINNERS
2017 Isabelle Robles, Iowa City West High School, Iowa City
2016 Molly Hunter, Washington High School, Cedar Rapids
2015 Anne Rogers, Johnston High School, Johnston
2014 Laura Scieszinski, Johnston High School, Johnston
2013 no entries
2012, Lisa Friesth, Johnston High School, Johnston
2011, Kelly McGowan, Johnston High School, Johnston
2010, Kallen Kramer, Johnston High School, Johnston
2009 James Kuberski, Davis County High School, Bloomfield
2008 Ariana McLaughlin, Kennedy High School, Cedar Rapids
2007 Briana Byrd, Central High School, Davenport
CONTACT THE STATE DIRECTOR
Leslie Shipp
Johnston High School
Johnston, Iowa
[email protected]