Emerging Journalist Top Ten 2022
Each year the IHSPA seeks to identify the future of scholastic journalism in Iowa. High school advisers nominate promising students for next year, and these students are designated Emerging Journalist finalists. Judges review work samples and letters to identify the Top Ten.
Here are the IHSPA Top Ten Emerging Journalists for 2022. These students receive a certificate, a specialty pin, and a $100 scholarship toward attending the 2022 Summer Journalism Workshops for high school students at the University of Iowa.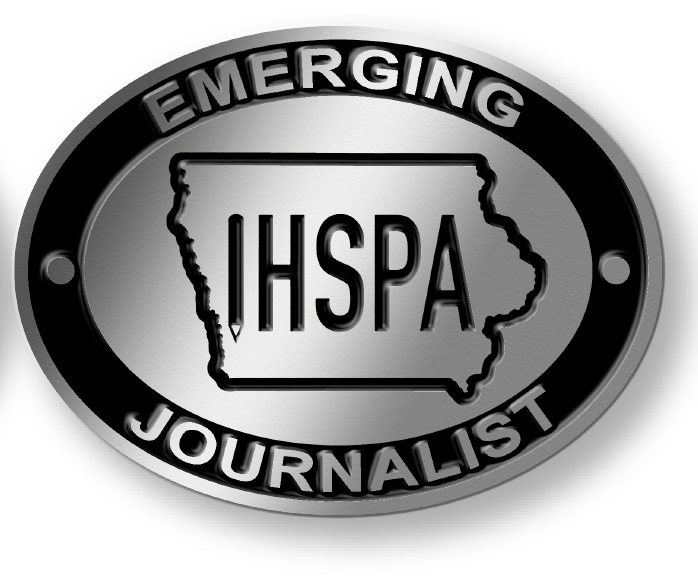 | Name (First) | Name (Last) | Address (City) | School |
| --- | --- | --- | --- |
| Anisa | Rachman | North Liberty | Clear Creek Amana High School |
| Ny'Asiah | Gully | Des Moines | Des Moines East High School |
| Flynn | Milligan | Des Moines | Dowling Catholic High School |
| Jaquelyn | Rosas | Des Moines | Hoover High School |
| Zaira | Ahmad | Coralville | Iowa City West |
| Will | Cheng | Iowa City | Iowa City West |
| Wesal | Haroun | Iowa City | Iowa City West |
| Zoe | Smith | Iowa City | Iowa City West |
| Dallas | Olberding | Mount Vernon | Mount Vernon High School |
| Faith | Vandenberg | Leighton | Pella Community High School |