Message from a Past JOY Winner
Take a look behind the Iowa Journalist of the Year contest
Iowa high school journalists can now submit their online portfolios to the state  2018 Journalist of the Year (JOY) competition. The state winner will have the opportunity to enter the national competition, which awards scholarships to the winner and several runner-up contestants.
Regardless of the outcome, the JOY contest remains a valuable experience for students who take the time to prepare their portfolios and enter.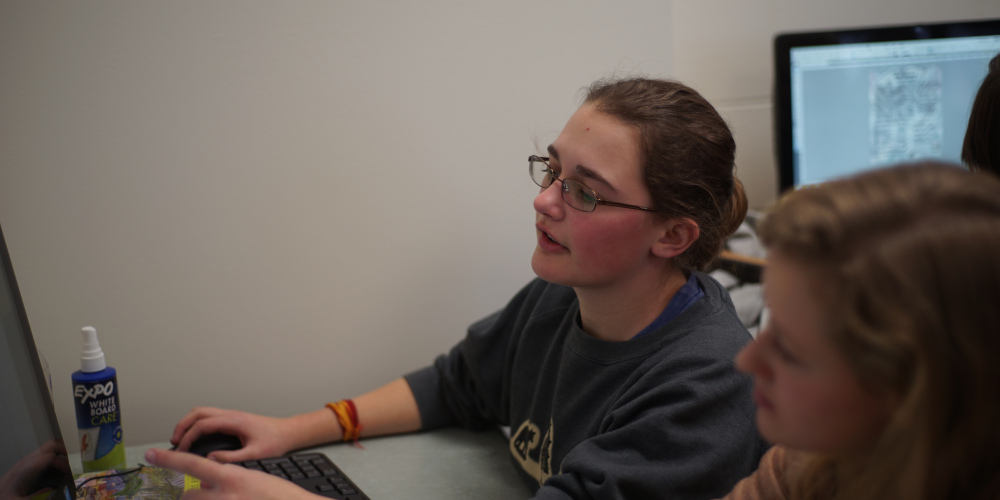 Molly Hunter won the 2016 Iowa JOY title during her last semester of her senior year at George Washington High School. Despite starting out as a reporter for The Surveyor during her junior year, Hunter was Editor-in-Chief by her senior year.
View her JOY portfolio here. 
Hunter is now a student of the University of Iowa School of Journalism and Mass Communication, writing for the Daily Iowan and continuing to produce high-quality journalism.
Recently, Hunter reflected on her experience building her JOY portfolio, and the lessons she learned on the journey to becoming Iowa Journalist of the Year. Her thoughts and advice are below:
Advice from Experience
"The first thing I'd say is not to be afraid to ask for help when creating your portfolio, especially if you lack some of the skills you need to do so. I couldn't shoot photos, so I asked one of our staff photographers to get some shots of my working for the portfolio. My high school journalism advisor helped me create the videos I used in my portfolio.
Second, as long as I'm talking about the videos, I'd strongly encourage any JOY entrants to include a video portion as part of their portfolio. It shows your flexibility, is more personable, and sometimes video is the easiest and most efficient way of communicating what you're trying to say.
For me, the most difficult part of creating the portfolio was the web design aspect. I had never worked on WordPress before and had never run my own blog. My high school journalism advisor didn't know a lot about WordPress either. Thankfully, WordPress' online FAQ and Help sections are very thorough.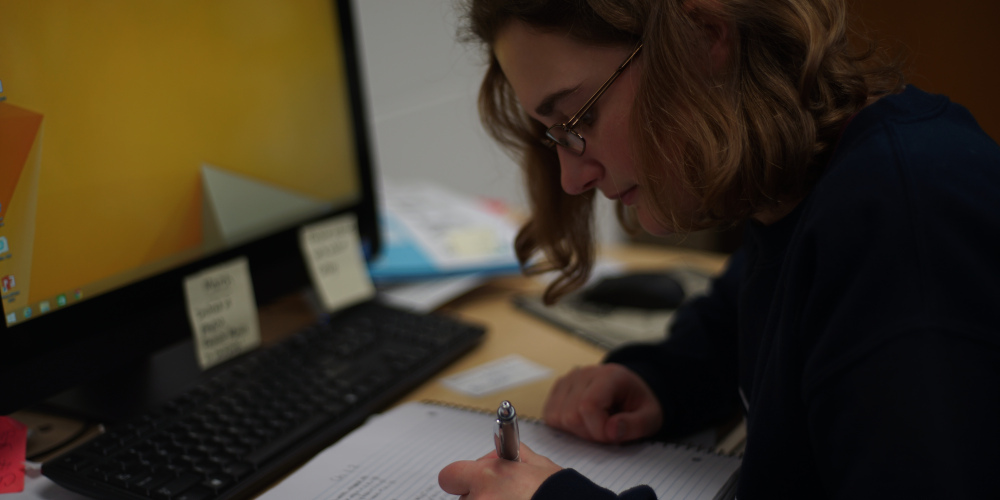 Finally, I can't emphasize enough the importance of reaching out to your state advisor if you run into problems. They are there as a resource for you at the state level of the competition, not just the national level. If you have issues creating your portfolio that you and your own advisor can't answer, or are confused by the rubric at all, they are supposed to help you and you shouldn't hesitate to ask them."
The Value of the Competition
"The JOY rubric allows for quite a bit of flexibility in terms of how your portfolio is structured, which is good if you, like me, don't have a lot of multimedia experience. I had never produced a video or taken photos, and I had no experience with website design. Me experience was solely in writing and leadership, so that was where I focused in my portfolio.
I think if my experience with JOY proves anything it's that anyone can enter the competition and be successful, and I'd strongly encourage everyone to do so. Compiling a portfolio of your work is a good experience as you head forward in journalism; even if you don't use your JOY site when applying for internships and job opportunities, you will use the skills you learn by creating it again and again."