Looking Back – Reflections from a past high school journalist part 2
Each year, Iowa high schools must say good bye to the prized seniors on their newspaper or yearbook staffs. Those students leave to do bigger, grander things out in the world, beyond the reach of their trusted advisers. They go on to University publications to continue producing high-quality journalism. They go on past their own formal education into the larger workforce, hopefully still benefitting from the skills they learned working on student publications. Maybe they eventually go on to teach a whole new generation what they learned from their own advisers.
While the underclassmen no doubt step up and fill in for their predecessors admirably, it's hard not to wonder where those seniors went and whether they look back on their time in high school. Several graduates from IHSPA member schools did just that, reflecting on their experiences on their high school publication staffs.
Part 2
Riley Cole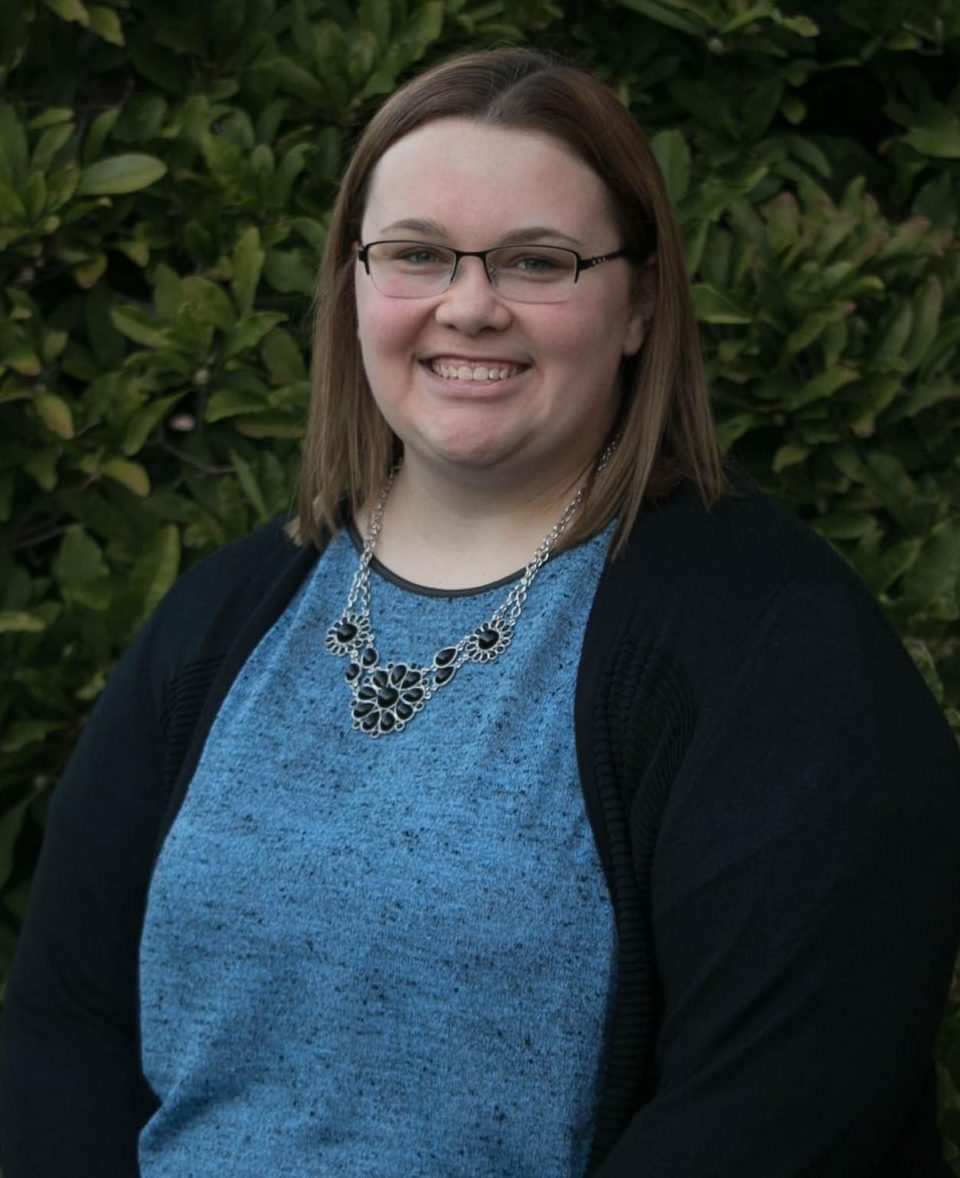 Cole graduated from West Delaware high school in 2014 after being heavily involved with the school's student publications. She went on to attend Wartburg College, where she is now employed in the athletics office as the Assistant Sports Information Director. During her time as a student at the college, Cole wrote for the Wartburg Circuit and the Watrburg Trumpet. She was also involved with Wartburg Knight Vision.
Cole credits her start in journalism to an experience she had her junior year of high school when the community sports editor from the Cedar Rapids Gazette spoke to her journalism class. According to her, she "went out on a limb" to write a story about her father and uncle and their involvement in the West Delaware football program.
"The story eventually got out like wildfire and was the second most-viewed story on the Gazette's website, which was a great accomplishment for the start of my personal journalism career," Cole said. "What that experience taught me was the power that journalists have in their profession. No matter the subject matter, journalists have a unique trade in the fact they share other people's stories, get pertinent information out to the public, and can reflect on things in their own life."
Cole's reflection on her time as a high school journalist also shed light on the importance of real-world experience. She recalled multiple times she was able to gain professional journalism experience while still in her position as a high school reporter.
Cole was involved in the Gazette's high school journalism program, which gave her the opportunity to cover the WaMaC volleyball final between West Delaware and Solon her senior year of high school.
"There were so many nerves that went into that process, from getting good quotes from players/coaches, meeting the paper's deadline and making sure the information in the story was accurate," Cole said. "It really opened my eyes to the hustle and bustle of the industry, which is why I believe I pursued a journalism degree at Wartburg College."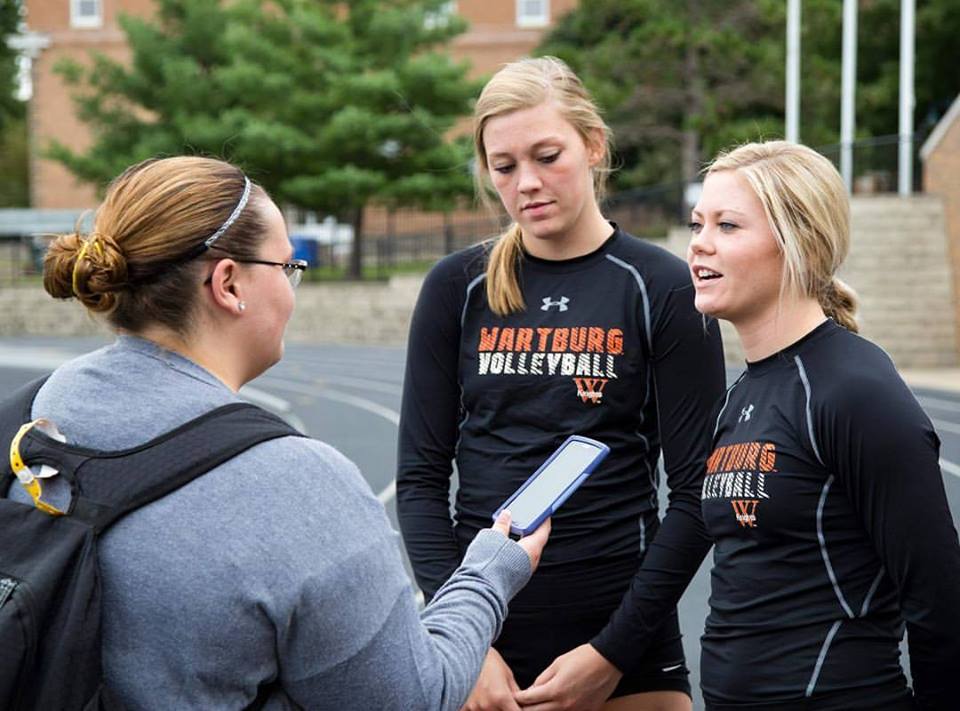 Before her connection to the Gazette, Cole was still pursuing journalism at a professional level. At a wrestling meet between West Delaware High School and Independence High School, Cole saw an opportunity to interview Dan Gable, who was broadcasting for the KCRG 9.2 coverage of the event. After encouragement from her father, Cole walked up to Gable for the interview.
"It was such a surreal moment," Cole said. "It gave my story so much flair and excitement."
After reflecting on her memories from her high school journalism career, Cole is certain she chose the right path by going into journalism as an adult.
"I couldn't imagine doing anything else in life; sharing other people's stories is what keeps me going, even though the hours might seem long and the hectic atmosphere." – Riley Cole