Looking Back – Reflections from a past high school journalist part 3
Each year, Iowa high schools must say good bye to the prized seniors on their newspaper or yearbook staffs. Those students leave to do bigger, grander things out in the world, beyond the reach of their trusted advisers. They go on to University publications to continue producing high-quality journalism. They go on past their own formal education into the larger workforce, hopefully still benefitting from the skills they learned working on student publications. Maybe they eventually go on to teach a whole new generation what they learned from their own advisers.
While the underclassmen no doubt step up and fill in for their predecessors admirably, it's hard not to wonder where those seniors went and whether they look back on their time in high school. Several graduates from IHSPA member schools did just that, reflecting on their experiences on their high school publication staffs.
Part 3
Simran Sarin
Sarin graduated from Iowa City West High School recently, in the spring of 2017. She was the print editor-in-chief for West Side Story, Iowa City West's student newspaper. During her time as a high school journalist, she was also named IHSPA's Designer of the Year for 2016.
She is currently a freshman at the University of California, Berkeley. Here is a link to her online portfolio,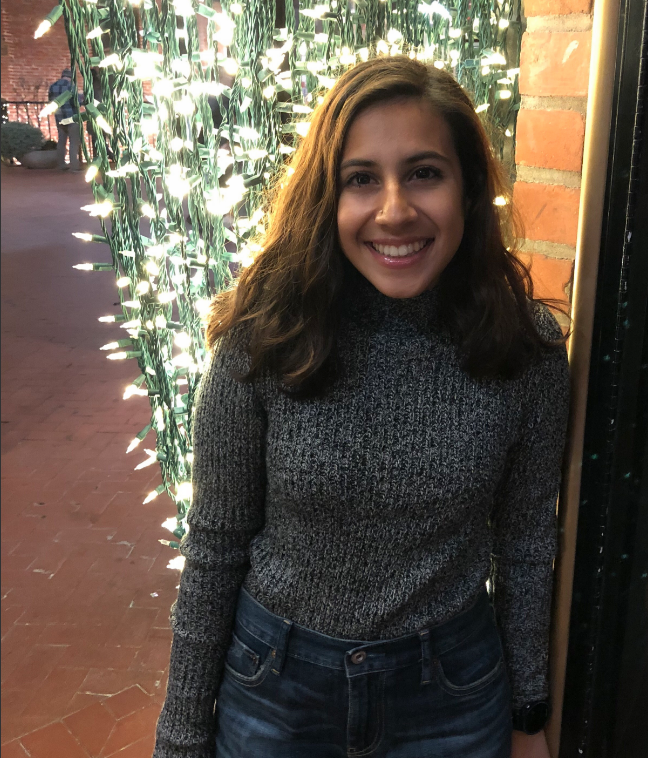 Sarin has also launched a new website with the current design editor of West Side Story, Catherine Ju, to start her dream of selling her own merchandise based off her design work. Click here to check it out. 
Sarin reflected on one of her proudest moments as the editor of West Side Story and the importance she placed on morale in the newsroom. Boosting morale has remained a priority for her as her journalism career has advanced to the collegiate level. Her thoughts are below:
"Our newsroom walls, like any other, are plastered with content. From wise quotes from past staff members to useful resources, old awards and ancient memes, the content is wide-ranging. However, there was always one paper that stood out to me in particular. Above one of the doors was a sign that listed the earliest exporting time our staff had ever achieved.
Throughout my high school experience, staff morale was always a big focus for me. As design editor for West Side Story, my focus was on my design team's morale and as editor-in-chief, that focus shifted to the entire staff. I am a firm believer that staff morale is the key to producing high-quality content. When people are motivated and have the support of their peers, they produce their best work and follow their passions fearlessly. That is the mindset that is necessary in the world of journalism, where one's work can easily fall to heavy scrutiny in the eyes of the public. My goal was to boost morale by getting our staff to beat the record exporting time; it presented a challenge that, when beat, would be an extremely satisfying experience.
To meet this goal, I did a lot of brainstorming and changed some of the logistics of how our staff went about planning and executing our content. There were so many changes that happened at once, but everyone was extremely patient and put up with them. Throughout our publications cycle, I could feel everyone working with extreme fervor. We had challenging stories, photos, and design as well as a tough deadline we were trying to meet. Yet, by the end of the publication cycle, the exporting deadline was merely a formality. Staff morale was at its highest, and whether we beat the deadline or not did not matter any more; we were producing content at a level that we never had before, and that made me more proud than ever.
"When people are motivated and have the support of their peers, they produce their best work and follow their passions fearlessly."
On exporting night, we beat the record time even though we started exporting an hour later than usual. The new time was recorded and posted on top of the old one and served as a memory of what our staff had the capabilities to do. That moment was a pivoting point which shifted the mindset of our staff; the content of our paper moved to a new level of challenging. Watching this group of people come together as an even more tight-knit community that it was already was one of the most satisfying experiences I had in high school. The community that is journalism is what kept me going in college, and now I have found myself as Assistant Design Editor at The Daily Californian, where I still focus on team morale. While I have move on from the bustling newsroom of West High, the time stamp remains, serving as a reminder of just what our amazing staff can achieve."